Prince General Chaos the Scion of Canillia is a minor character of both the movie and the series of the Battle Day/Exchange Student Zero Saga.
Personality
He is an ancient ally of Hiro's family. General Chaos is a mighty warrior (and also a large 6-legged karate wolf). Despite this, he is reduced to an ordinary house pet when he visits earth, which has pretty hilarious results.
Gallery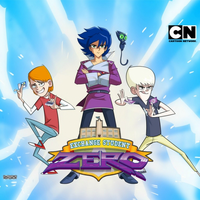 Click here to view the gallery.
Ad blocker interference detected!
Wikia is a free-to-use site that makes money from advertising. We have a modified experience for viewers using ad blockers

Wikia is not accessible if you've made further modifications. Remove the custom ad blocker rule(s) and the page will load as expected.