Malentwine is a minor entity of the series of the Battle Day/Exchange Student Zero Saga.
Lore
There was a princess of Karuta who was often visited by suitors who attempted to win her heart but all of them failed not until one day, a weak young man brought her a Malentwine. She fell so deeply for him that it could kill him, he fled for his life and is still being chased by the princess to this day.
Ever since that day, the people of Karuta celebrate a holiday called Malentwine's Day by giving Malentwine dolls and maybe actual real ones to their enemies.
Gallery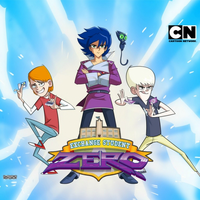 Click here to view the gallery.
Ad blocker interference detected!
Wikia is a free-to-use site that makes money from advertising. We have a modified experience for viewers using ad blockers

Wikia is not accessible if you've made further modifications. Remove the custom ad blocker rule(s) and the page will load as expected.