"
I'd like to show you my comicbook collection but I'm worried you might faint.
"

Lucinda
Lucinda is a minor entity of both the movie and the series of the Battle Day/Exchange Student Zero Saga.
Personality
She is nice and super smart, she is the girl of John's dreams and while his shy awkward advances infuriate her, she is attracted to his gentle geeky nature.
Gallery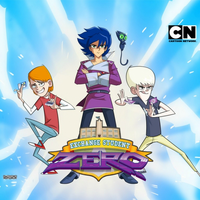 Click here to view the gallery.