"
I will disintegrate you so hard your molecules will be embarrassed. They will be teased by the other molecules.
"

King Blackyard
King Blackyard the Destroyer of Worlds, Slayer of Demons and the Overlord of the Underworld is a recurring entity of both the movie and the series of the Battle Day/Exchange Student Zero Saga.
Personality
He is the arch-enemy of Hiro's family, he constantly sends his Legion of the Scorned to attack Karuta and fails every time. Though not as formidable as her daughter, he remains a force to be reckoned with his cunningness and unexpected appearances.
Gallery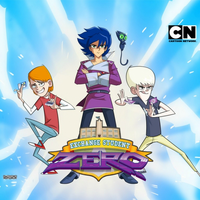 Click here to view the gallery.