"
Dude, I think we're suddenly low on stock in the Butt-Saving Super Warrior Department!
"

John
John Stitt is one the deuteragonists of both the movie and the series of the Battle Day/Exchange Student Zero Saga.
Personality
He is a painfully shy, bright but down-trodden on kid, he exists at the bottom of the social pecking order. While he obsesses on how to fix his miserable situation, his solution unexpectedly arrives in the form of a proxy-brother from another dimension.
Gallery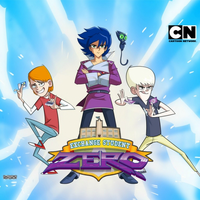 Click here to view the gallery.
References
Ad blocker interference detected!
Wikia is a free-to-use site that makes money from advertising. We have a modified experience for viewers using ad blockers

Wikia is not accessible if you've made further modifications. Remove the custom ad blocker rule(s) and the page will load as expected.