Princess Avere Blackyard is the main antagonist of both the movie and the series of the Battle Day/Exchange Student Zero Saga.
Personality
She is the anime vixen daughter of King and Queen of the Blackyard Realm, with very bad intentions. As a warrior possessed with incredible power and a very short fuse she is a force to be reckoned with.
Trivia
She was also supposedly to marry Hiro, but seeing as Hiro ditched her at the altar, she has not married him yet.
Gallery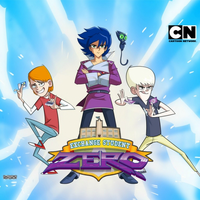 Click here to view the gallery.
Ad blocker interference detected!
Wikia is a free-to-use site that makes money from advertising. We have a modified experience for viewers using ad blockers

Wikia is not accessible if you've made further modifications. Remove the custom ad blocker rule(s) and the page will load as expected.